To keep our supporters informed and connected, we're starting a weekly newsletter with highlights of recent progressive tax developments in Canada and around the world. Here is this week's roundup of tax fairness news:
The conversation around taxing the super-rich continues to spread south of the border.  Last month, Congresswoman Alexandria Octavio-Cortez ignited debate with her call for a 70% marginal tax rate on incomes over $10 million.  Two weeks ago Democratic Senator Elizabeth Warren called for a new annual wealth tax of 2% on those with net worth over $50 million and 3% on billionaires.. While billionaires may not like these proposals, they are highly popular among most Americans, with large majorities supporting these taxes. This discussion has exploded in the media, with a number of opinion pieces and studies exploring the benefits of these proposals.
Global pressure mounting
The idea of getting billionaires to pay their fair share isn't only gaining attention in the US. Late last week, Dutch historian Rutger Bregman made headlines after laying into a panel of ultra wealthy business owners at the World Economic Forum (WEF) in Davos, Switzerland. The viral video has pushed issues such as tax havens and fair wealth redistribution into the average citizen's discourse.  They are definitely feeling the heat in Switzerland: Klaus Schwaub, the founder and chairman of the WEF, recently said "With rising inequality, it will almost certainly be necessary to increase taxes on wealth and reduce those on labour."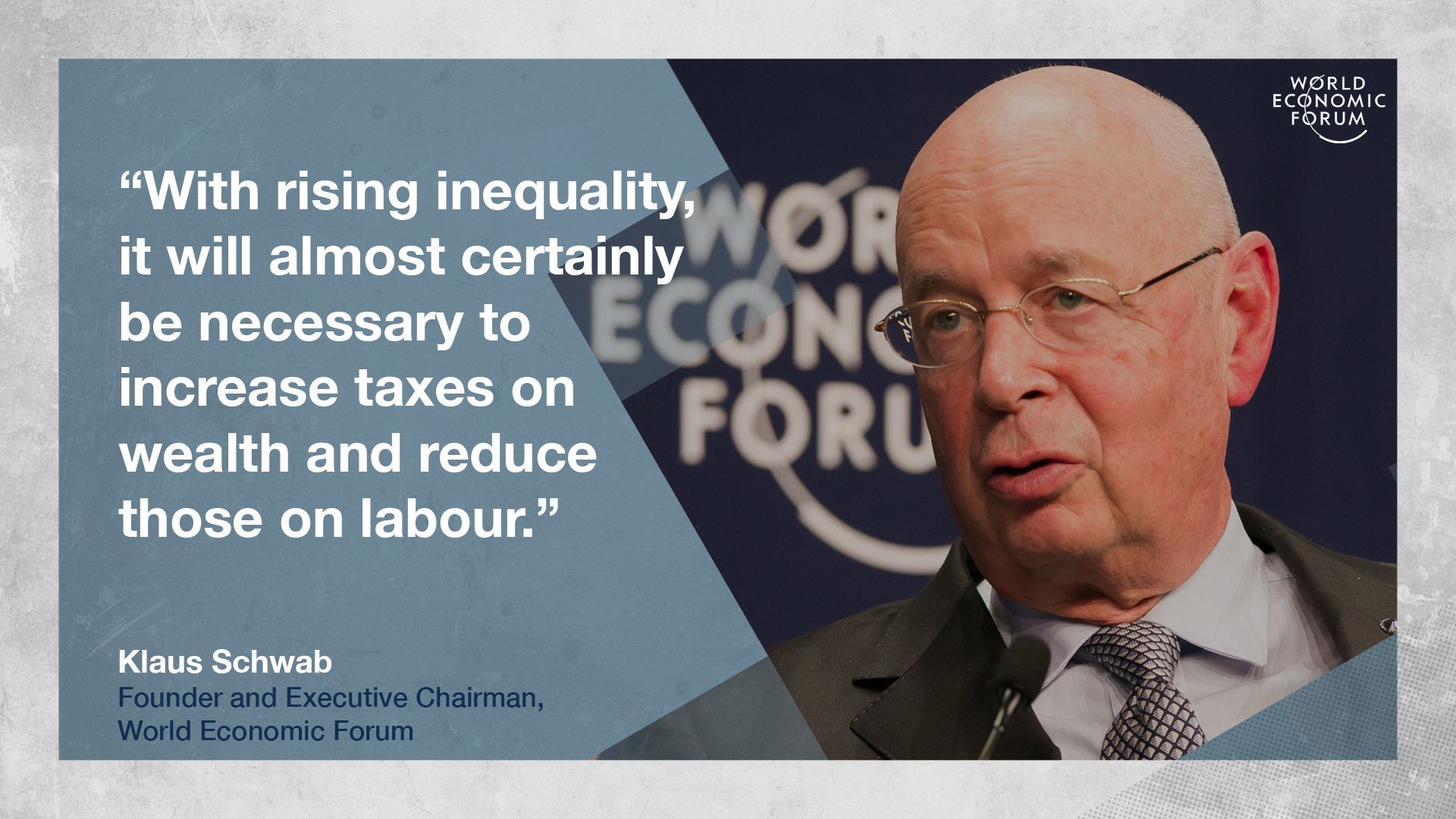 Framework for a fairer global corporate tax structure
Another development could revolutionize the international corporate tax system and significantly reduce international corporate tax avoidance by multinationals. Following meetings in Paris late last month, the OECD issued a paper acknowledging several proposals to fix the international tax structure and move beyond the much abused transfer-pricing system. This is an important step in setting up real reforms to tackle tax evasion, according to the Independent Commission for the Reform of International Corporate Taxation. Closer to home, C4TF sees this as a new opportunity for Canada to move away from our current easily abused structure and towards a fairer model of international corporate taxation.
Tax on digital imports gains traction
Quebec is no longer alone. Saskatchewan is the latest province to introduce a sales tax on imported digital services by Netflix and other foreign digital companies. C4TF sees the digital tax as a move in the right direction by removing the advantage large foreign digital companies have over smaller and domestic competitors. Now it is time for the federal government to do its part in leveling the digital playing field.
Canada Revenue Agency reveals how many tax havens cases its investigating
Following much pressure from Canadians for Tax Fairness—and a report by the Auditor General that found the CRA has been softer on corporate and offshore tax dodgers—the CRA revealed to journalist Christopher Nardi that it now has 54 investigations underway against wealthy Canadians who used tax havens. And in response to a question from NDP revenue critic Pierre-Luc Dusseault, Revenue Minister Diane Lebouthillier reported that they have 100 audits into the approximately 3,0000 wealthy Canadians and corporations revealed in the Paradise Papers leak. The increased enforcement is certainly welcome, but these amounts just represent the tip of an iceberg. What's also disturbing is that much of this offshore tax avoidance using tax havens by corporations and wealthy individuals may be considered perfectly legal under existing laws. 
Want to stay informed of the latest tax fairness news from Canada and around the globe? Sign up for our weekly newsletter.
English