Sign up to receive these monthly newsletters
Canadian corporate assets in tax havens have soared to a record high, according to a report released this week by Canadians for Tax Fairness. The assets corporations reported in the top 12 tax havens in 2019 increased by 135% over the past decade – topping the amount of the federal deficit. These figures are just the tip of the iceberg as they include only amounts corporations are reporting.
The Grand Duchy of Luxembourg continues to be the top tax haven of choice for Canadian corporations, with over $100 billion in Canadian assets, followed by Bermuda and Barbados. New to the list this year was Malta, a tax haven that made headlines after an investigative journalist working on the Panama Papers was murdered. Despite that controversy, Canadian companies doubled their funds in that tax haven last year.
Tax havens cost Canada at least $10 billion in lost revenues each year, robbing revenues from important public services, and worsening wealth inequality. Now more than ever, the government needs to put an end to haven abuse in order to fund the necessary investments to help Canadians through this crisis.
Our report makes several recommendations such as reforming tax rules and increasing corporate transparency. Please share our report and tell your MP that Canada needs to take a tougher stance against this offshore revenue robbery.
Read some of our coverage in le Journal de Montreal and in le Devoir.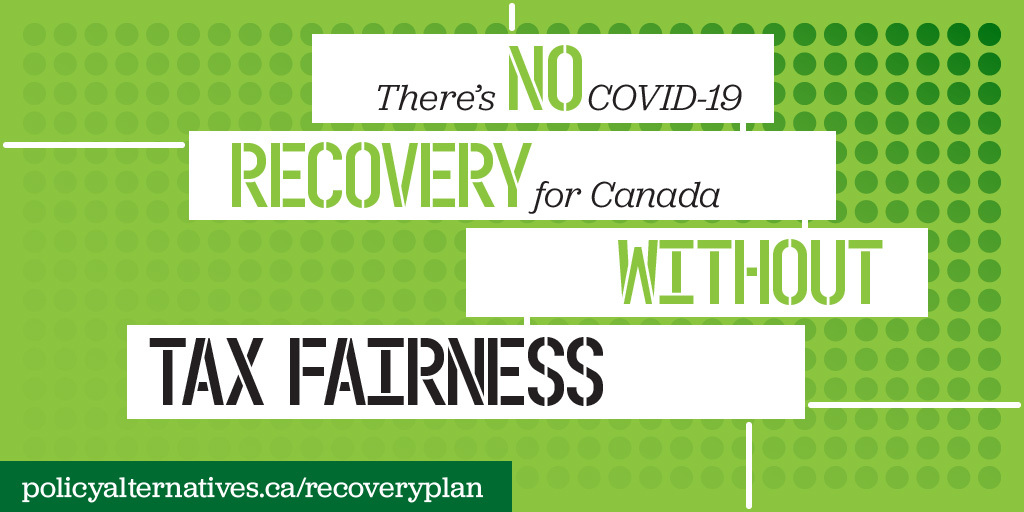 Graphic by Canadian Centre for Policy Alternatives
Tax fairness a crucial piece of Canada's recovery: AFB
Authors of the Alternative Federal Budget have released a new progressive blueprint to help Canada recover from and rebuild after COVID-19.
The AFB Recovery Plan recommends a range of investments such as universal childcare, improved income and health supports, and stronger environmental protections. Canadians for Tax Fairness contributed a chapter outlining how tax reforms can reduce the deficit and ensure everyone in Canada thrives when the economy rebounds.
Some short-term proposals include taxing e-commerce corporations that have done well during the pandemic but continue to pay little to no taxes in Canada and strengthening the carbon tax framework to combat the other crisis that threatens our survival – climate change. As more businesses recover, we recommend longer-term reforms such as restoring corporate tax rates and introducing a financial activities tax on profits and compensation of the finance sector.
We'll also propose some of these measures in our pre-budget submission to the federal government. Organizations and individuals have until August 7 to send their submissions.
A recent PBO found the top 1% of Canadian families hold a quarter of all wealth. Graphic by Broadbent Institute
Support grows for wealth tax in Canada                                                    
More organizations and individuals are throwing their support behind a wealth tax. Following news that the federal deficit will reach $343 billion, we issued a joint statement with other organizations calling for a wealth tax to raise revenues and fund the important public services Canadians need.
Wealth inequality has grown out of control. A recent study by the Parliamentary Budget Officer found the top 1% now own more than a quarter of all net wealth in Canada. Based on that data, Canadians for Tax Fairness estimates an annual net wealth tax at modest rates of 1% and 2% on fortunes of over $10 million could raise over $10 billion annually.
Three in four Canadians back a tax on the supremely rich, according to recent polling by Abacus Data. A wealth tax is also winning favour with those at the top. At least 80 millionaires across the world, including in Canada, issued an open letter last week demanding governments to tax wealth to support the recovery from COVID-19. And a new poll out last week found nearly seven in ten British Columbians support increased taxes on wealth and corporate profits to pay for the costs of COVID-19.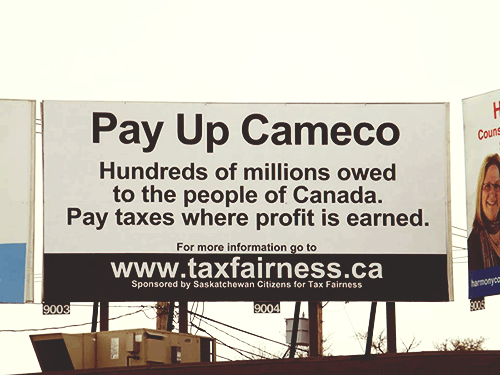 Photo: In 2014, Saskatchewan Citizens for Tax Fairness erected this billboard in Saskatoon demanding Cameco pay its taxes. 
Cameco ruling reflects broken corporate tax system
Saskatchewan mining giant Cameco Corp. has won a Federal Court of Appeal ruling on a tax case with more than $2 billion at stake.
For decades, the company had used a Swiss subsidiary to sell and trade its uranium, lowering its tax bill in Canada. The Canada Revenue Agency (CRA) reassessed Cameco for hundreds of millions in back taxes, but lost the case in 2018.
Canadians for Tax Fairness and Saskatchewan Citizens for Tax Fairness urged the CRA to challenge the decision, delivering a petition with more than 35,000 signatures to Cameco's head office and Parliament Hill.
Read our reaction to the Court of Appeal ruling and what it says about the gaps in our corporate tax system that allow multinationals to use offshore subsidiaries to avoid taxes at home. This isn't the first case CRA has lost against a major Canadian corporation in recent months. Thanks to this precedent-setting ruling, it won't be the last either – unless we reform domestic and international laws that enable corporate tax haven use.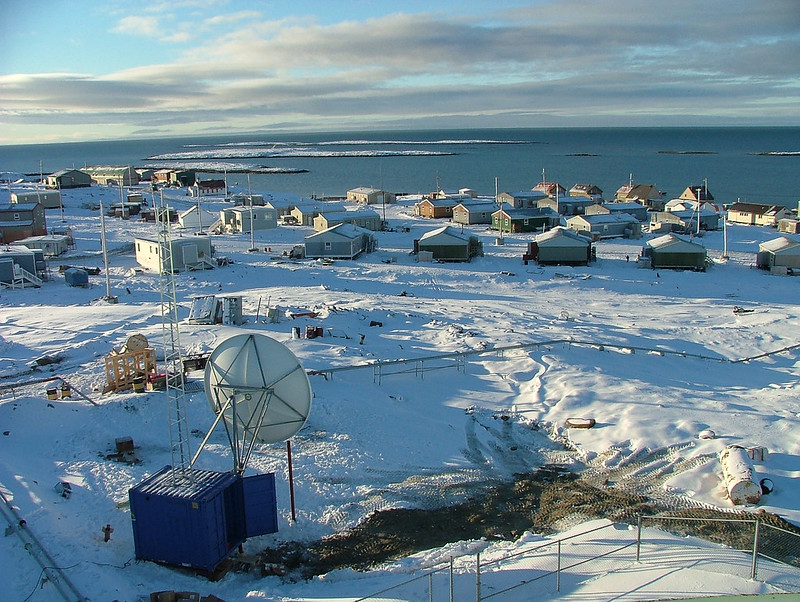 Individuals from remote, Northern, and marginalized communities are less likely to receive the supports they need due to weaknesses in Canada's tax system, the outgoing Tax Ombudsman warned in a new report. Credit: Leslie Philipp
Ombudsman raises red flags about unfair tax system
Canada's "systematically oppressive" tax system means vulnerable individuals are less likely to receive the benefits and supports they need, warns the country's Tax Ombudsman.
In a recent report, outgoing ombudsman Sherra Profit points to several examples of the system failing to meet unique needs of marginalized individuals, such as requiring documentation that is harder for lower-income Canadians or remote communities to obtain.
Read our reaction to the report, which echoes 2018 findings from the Auditor General about how the tax system treats wealthy individuals and large corporations differently than lower-income Canadians and smaller businesses.   
We propose several recommendations to make the system fairer such as raising the threshold over which CRA pursues amounts owed and introducing automatic tax filing for all Canadians who request it.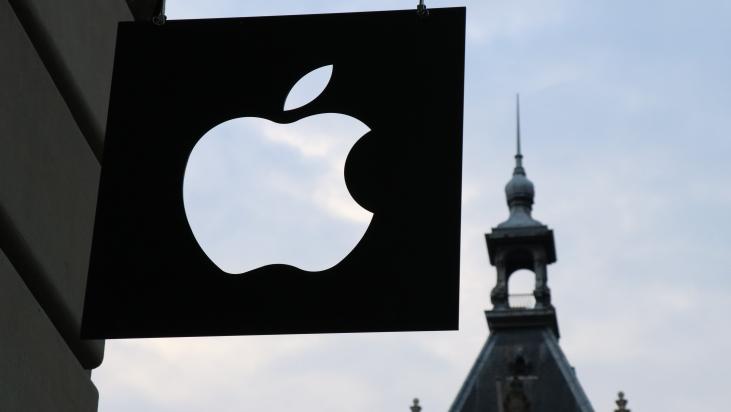 (Photo: Medhat Dawoud/Unsplash)
Apple wins $15B tax ruling, reigniting calls for international tax reform
Apple has won a precedent-setting ruling that leaves the tech giant off the hook for over $15 billion in back taxes to Ireland with implications for similar deals between multinationals and tax havens.
The case involves Apple's use of two subsidiaries in the tax haven of Ireland. Four years ago, the European Commission accused Apple of benefiting from illegal state aid through these Irish tax deals, but the EU's General Court of Justice this month ruled in the tech company's favor.
UK-based Tax Justice Network said the ruling is further proof that powerful tax reforms are needed to challenge the scourge of corporate tax abuse.
The Independent Commission for the Reform of International Corporate Taxation (ICRICT) recently released a report with five steps governments can take to address corporate tax avoidance such as introducing progressive digital taxes on multinationals in the e-commerce sector and publishing data on offshore wealth.
Until we fundamentally restructure the international corporate tax system, multinationals will continue to win major cases in court, costing governments billions.
Have a suggestion for a news item or event that you would like to see mentioned in our next newsletter? Please get in touch: communications@taxfairness.ca